Publication of the report Innovative EDI Practices by Granting Agencies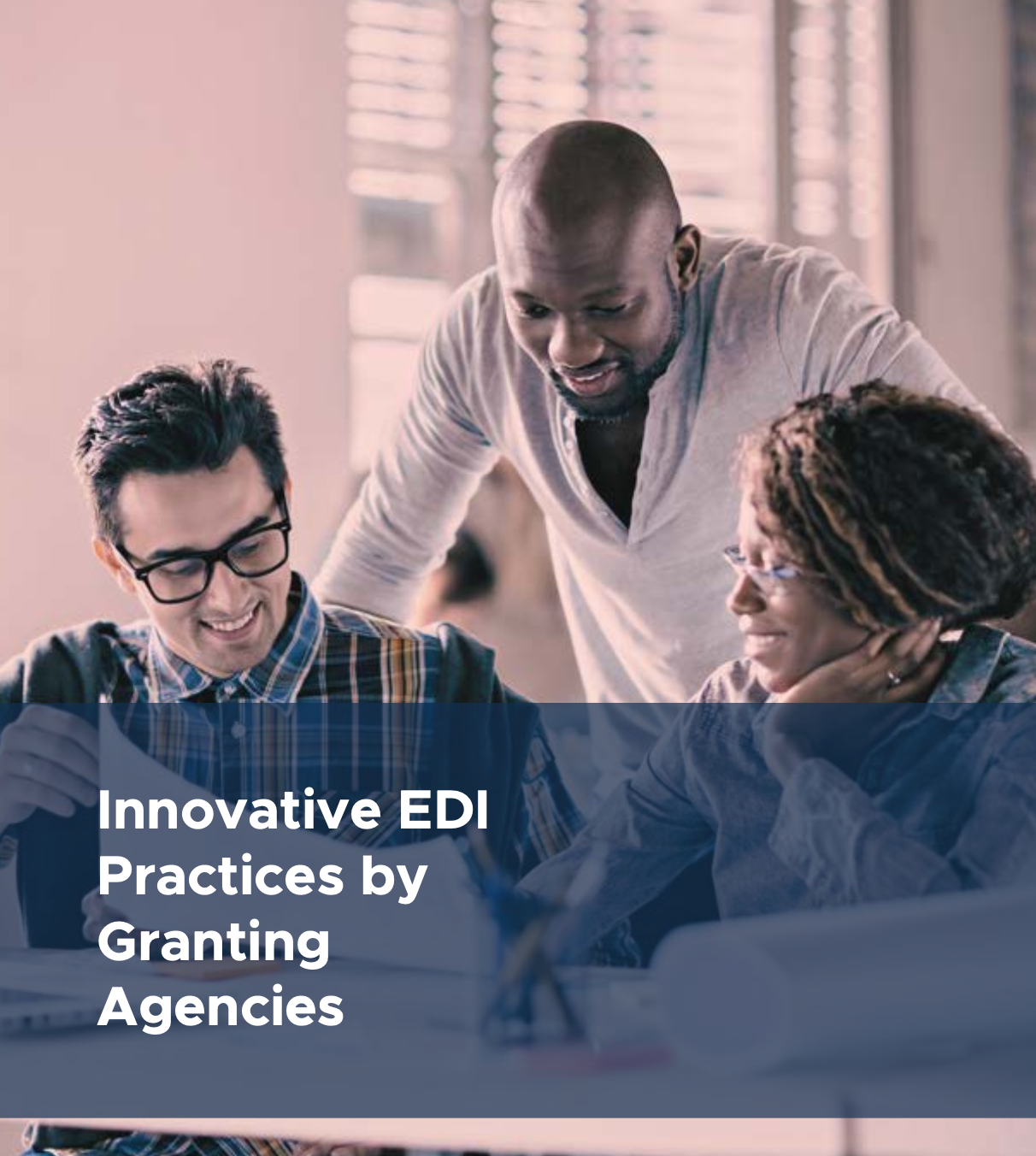 In response to a request to the Human Rights Commission, the Canada Research Chairs program has instituted various equity, diversity and inclusion (EDI) policies including representation targets for women, racialized people, indigeneous people and people with disabilities. Canadian granting agencies, including the Fonds de recherche du Québec, have followed suit and are implementing various measures in their programs and in the evaluation of funding applications.
Canadian advances in EDI are far from isolated. Several granting agencies and international organizations are also proposing measures to promote EDI. These measures are the subject of a study commissioned by the FRQ, the report of which is bilingual. The report Innovative Practices in EDI by Grantmakers presents 23 initiatives from 15 countries in Africa, North America, South America, Asia, Europe and Oceania.
The purpose of this paper is to present some of the key themes that emerged from this study, including: (1) measuring and increasing success rates of historically discriminated groups, (2) incorporating lottery into the selection process, and (3) building on the Māori Te Kāhui Amokura committee located in the eight-university Universities New Zealand cluster.
To read the report in French, click here.
To read the report in English, click here.